Release Notes - August 2021
A few new and improved features this month. See below:
New / Improved
1. Alphabetized client list
For our H&S Consultants that manage several client accounts, your client list is now alphabetized for easier access. The client list is found in the dropdown list next to your user name in the top right hand of the screen.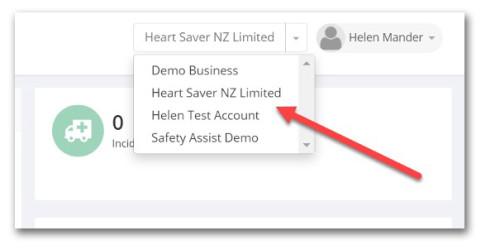 2. New data fields for People Records
Two new fields have been added to the People module to record Vaccination information; specifically, the dates that Flu Vaccines and COVID Vaccines have been administered.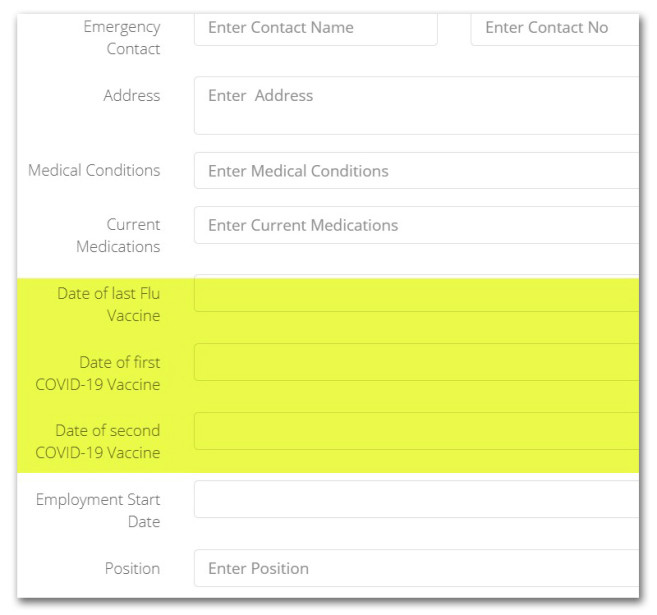 3. New data field in Vehicle Checks Report
There is now a data field within the Vehicle Checks report for reporting the last service date.
F

ixes
The bulk people upload function has been corrected to incorporate recently added fields.
Upcoming
New data fields to be added to People module to enable recording of flu + COVID-19 vaccination data
Ability to archive vehicle checks for disposed vehicles while maintaining the vehicles check history
The default number of Action lines in Simple Checks will be increased
The menu scroll bar default size is to be increased
Significant enhancements to both the Risk & Hazard Register + Incident Registers to improve the user experience and reporting capabilities
CAPTCHA function to be added for additional security for customers entering credit card details