Release Notes - September 2021
See below for the latest improved features this month.
New / Improved
1. Change made to menu scroll bar
The menu scroll bar has now been made thicker allowing for easier access and navigation through the menu options in your Safety Monitor account:

2. 'Archive' option for Vehicle Records
We have created the option for users to archive, rather than delete, records for vehicles which may be sold and / or disposed of. This will enable a simpler, cleaner reporting experience, while still enabling users to preserve a vehicle's check history.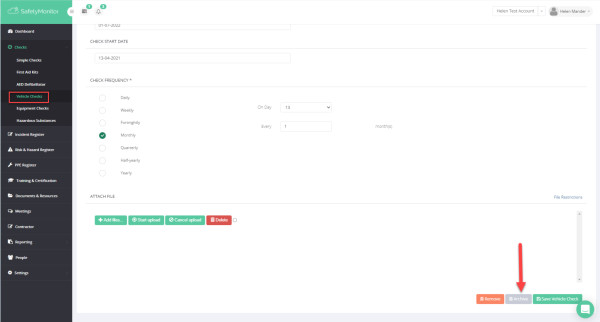 3. Simple Checks – ability to add additional 'actions' lines
The number of default action lines on a simple check record is currently 10, but users now can add additional lines as required:
4. Change made to Advanced Meeting record field
The separate lines for recording meeting attendee names have been removed and replaced with a free text box:

5. Additional security measures installed for credit card payments
A CAPTCHA function has now been added for additional security when users are upgrading their Safety Monitor account or are updating their credit card details.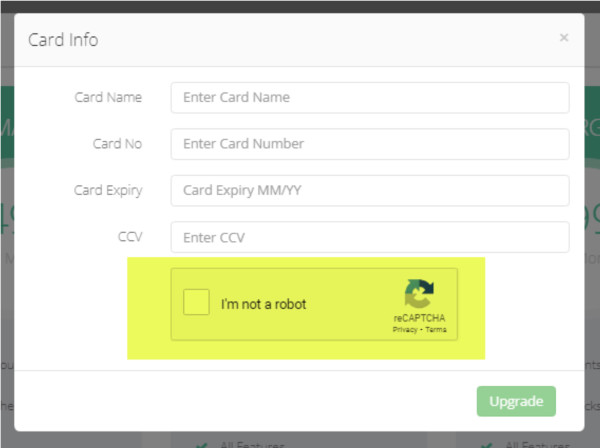 F

ixes
A bug has been fixed which has now removed the character limit for text entered into the 'Agenda Items' field of Advanced Meeting records
Upcoming
Significant enhancements to both the Risk & Hazard Register + Incident Registers to improve the user experience and reporting capabilities
Graphical enhancements to be made to the Risk Register reporting
More detailed data collection options to assist incident recording, reporting and investigation
A new module to enable users with reduced user permissions to create 'Event Notifications'