Release Notes - November 2021
See below for the latest improved features this month.
New / Improved
1. Filter option for 'archived' vehicles in Reporting menu
In addition to creating the option for users to archive, rather than delete, records for vehicles which may be sold and / or disposed of, the Vehicle Report now contains a filter option to segment and report on vehicle records that have been archived.
This enables a simpler, cleaner reporting experience, while still enabling users to preserve a vehicle's check history.
2. Additional change made to menu scroll bar
Last month we made the menu scroll bar thicker allowing for easier access and navigation through the menu options in your Safety Monitor account. Based on user feedback, this month we have made the scroll bar even thicker.

3. Enhancement to Risk Register
Our Risk Register module now enables users more functionality related to the controls and review of risk register records.
Consideration of both inherent and residual risk is one of the most important aspects of organisational risk management. Inherent Risk is typically defined as the level of risk in place to achieve an organisation's objectives, and before actions are taken to alter the risk's impact or likelihood of occurring. Residual Risk is the remaining level of risk following the development and implementation of the organisation's response.
Inherent vs Residual Risk:
The difference between the inherent and residual risk may be imagined or visualised as water flowing through a filter. Inherent risk is above the filter, which constitutes management controls. A smaller pool of residual risk remains.
Inherent risk is established only after the organisation's key objectives have been defined, and steps have been taken to identify what could go wrong to prevent the organisation from achieving those objectives.
In addition to impact and likelihood, management considers the nature of the risk, whether the risk results from negligence, natural events such as storms, or complex or unusual business operations. The origin and character of the risk contribute to understanding its potential impact and likelihood of occurrence.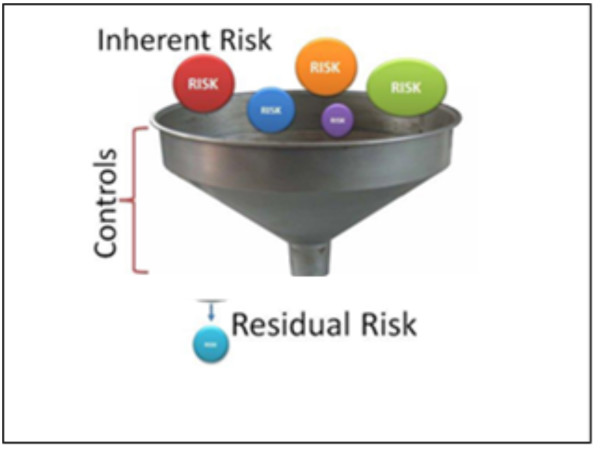 Changes to Safety Monitor include a calculation for Residual Risk, and better categorisation of control methods.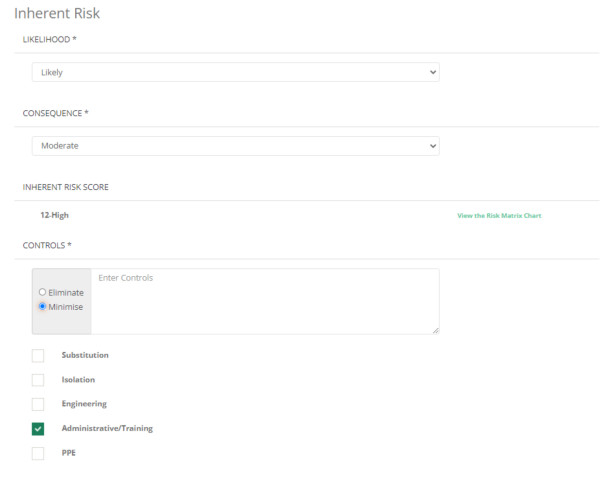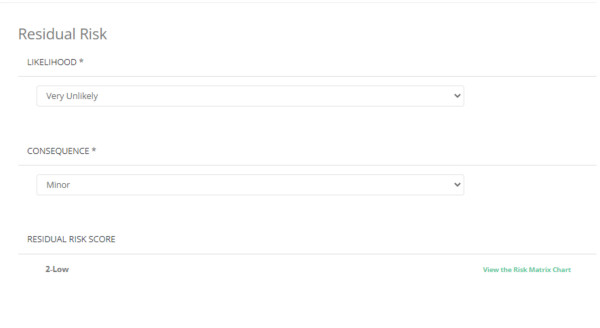 F

ixes
The wording for Serious incident records has been corrected to "How Serious Was The Incident?"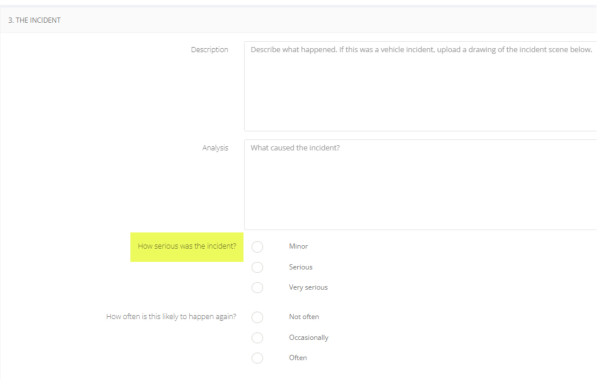 Corrections have been made to the Summary Report containing the Risk records graphics. The colours associated with each risk calculation have now been matched to the colours associated with the Risk Matrix.

Corrections have been made to the Summary Report removing the hand tool icon were there is no click through functionality.
*BUG FIX* Account owner now appears in selection list for records, where account owner email address previously existed in demo accounts.
Upcoming
Significant enhancements to both the Risk & Hazard Register + Incident Registers to improve the user experience and reporting capabilities
More detailed data collection options to assist incident recording, reporting and investigation
A new module to enable users with reduced user permissions to create 'Event Notifications'
New date field for COVID Vaccine booster information
Archive option to be created for Equipment records
New data field for Hazardous Substances module to record SDS expiry information
Fix to attachments and information contained in risk records that have been created and assigned to multiple sites